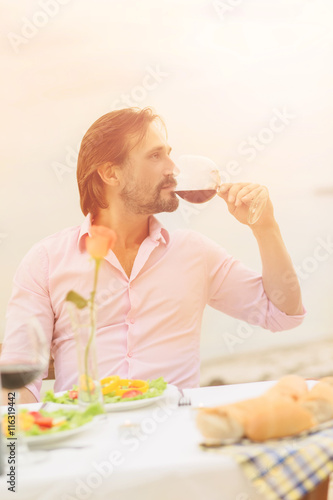 How to Run a Successful Community Pub – It's Not Just About Beer You Know! 
 
Are you a publican constantly trying to think of ways to boost sales and bring in the punters without spending endless money? 
 
With pubs finding it harder and harder to survive, it's important for everyone in the industry to share what they've learnt in terms of what works and what doesn't. With the long working hours required from publicans it can be hard to take time out and review the current market – plus there's precious-little opportunity to get out visiting the competition. The pub business has changed enormously over the last 10 years and if you as a publican don't keep up there's only one way you're headed… 
 
So what's the answer? Get proactive! There are two main hurdles for the modern-day publican: time, and money. Fortunately, advertising patterns have shifted, and it's now clear that the most effective way of reaching your audience is online, which is both quick and cheap! Gone are the days of expensive radio or newspaper ads. 
 
The 3 most effective tools you can use to up your sales are: 
  
 
Get Thinking 
 
The run up to a calendar date like Christmas is the perfect time to put all 3 tools into practice, starting with 'Imagination'. Firstly you need to ask yourself "What do customers want from a pub nowadays?" Research suggests that the answer to this has changed dramatically, largely due to the fact that "Women are the new men" – women decide where their families and friends go, they're interested in trends, and importantly, men follow them. So what do women want? It certainly isn't a grimy old boozer with sticky floors and nothing but pints of beer to choose from! Consider the following: 
 
Serve a Variety of Drinks 
 
Although ever-popular lagers will always be a basic necessity behind the bar, frankly they just don't cut the mustard with the trend-setting female consumers. Women want wine, and if they're out with the girls they want sparkling wine and cocktails whilst the modern man favours bottled lagers over a pint. But don't forget Real Ales! Cask ales are now trendy, and popularity is continuing to grow, so make sure you take advantage of it but don't forget to use your imagination – the reason its trendy is that consumers believe they are discovering something a little bit different, a little bit unique. So don't just stock a popular ale and stick with it, instead, look for interesting names and change the ale regularly. After all, everyone's amused by Thirsty Dog Brewerys' Old Leghumper but the novelty wears off! 
 
Interior Design 
 
The design and layout of a pub is one of the most significant aspects when attracting customers. Nowadays there's also a lot more to consider when designing the interior. It needs to be trendy for the younger crowd, but not alienate more mature clientele. It needs to accommodate children and families whilst allowing for child-free adult dining. There needs to be a sports area – generally connected to the bar – but remember not everyone wants to listen to football commentary when dining. Crucially, there should be a 'lounge' area aimed at coffee drinkers. This leads us to the fundamental consideration when refurbishing a pub in the current climate: You must be able to attract as many customers as possible at as many different times throughout the day and night. Seemingly the most successful way of doing this is to create 'zones'. This allows for a light and airy feel whilst catering for different clientele groups with differing design preferences. Fingers cross this will mean you'll pull in the punters for breakfast, coffee, lunch, dinner and late night drinks. 
 
Interesting menu 
 
Attitudes to pub dining have changed a lot over the last decade, and the line between pub and restaurant is almost completely blurred. Pubs are now expected to serve a much more varied menu including everything from curry to stone-baked pizza. A popular way to do this is through themed promotional days such as 'Mexican Monday', 'Pie Tuesday', Curry Wednesday', 'Grill Thursday' and 'Fish Friday'. Not only do these offers attract customers, but often they help build a regular clientele who visit week-in week-out for their favourite dish. But don't forget the dieters! Remember what we said about women being the decision makers. By providing a low calorie section in your menu you limit an ever-increasing calorie-counting clientele group from being alienated, and taking their families with them! 
 
The Rise of Coffee Culture 
 
Coffee is the new tea. Coffee chains are booming with new outlets popping up everywhere, whilst pubs are closing every day – surely this points to an obvious opportunity? If pubs serve good coffee in a comfortable relaxed environment there's no reason at all why they shouldn't have a share of the customers. Whilst we can't all afford a partnership with Costa, we can certainly justify the installation of a decent coffee machine. Combine this with a children's play area and you'll instantly attract the mums too, who in turn decide where the family dine out. Surveys have shown that diners see coffee as so important to a 'restaurant' that they won't return somewhere that served them a bad cup. The industry needs to realise that as people are becoming more discerning in their food and drink choices, this includes coffee. 
 
Big Breakfast 
 
By opening your doors early in the morning rather than the previously accepted 11am, you also open yourself up to a whole new group of customers. There's a growing trend for Mums to meet for breakfast and a coffee after dropping the kids at school, so be sure to make the most of it. Before you know it you'll have mother and toddler groups meeting at your pub every week, and that's a market you can't turn down! Adult-only visits to pubs are falling, so make sure you capitalize on the family/food formula. 
Modern Events
Once you have a range of new generation regulars, start chatting with them and find out what they want in the learning and personal development area. We're not suggesting starting up your own university – but figuring our ways of providing space to all sorts of trainers and coaches (whether it be yoga or dating) for free helps bring in customers who buy food and drinks – and the trainers and coaches get the space and bring people to you. It requires arranging the space in a way that partially isolates a seating or workshop area. Schedule events for times when you are otherwise less busy – and promote the idea.
 
Doing it for the Kids 
 
Once parents find a pub they can relax in while the kids are entertained, they'll stick with it. Research shows that the majority of parents will choose a venue to dine at specifically because of the children's facilities available. If you've got a garden be sure to install a children's play area and if you've got the space inside don't miss an opportunity to create a distraction zone. But changes don't need to be expensive, why not introduce a special menu, colouring pack and baby changing facilities. Don't forget the family-friendly staff too! 
 
'Tis the Season to Cover all Bases 
 
Everyone loves getting swept up in festive cheer or Summer fever, so whatever the occasion don't miss an opportunity to introduce fun and exciting promotions. Summer brings pitchers of Pimms and external ice cream huts, whilst in Winter there's an abundance of sales-boosting opportunities including: 
  
Key Calendar Dates 
 
If you use your imagination enough you'll find opportunities at any time of the year, no matter how obscure: National Grandparents Day is the latest to emerge and brings with it board games, gin & tonic promotions and old fashioned sweet competitions. Then there's the classics such as Halloween, Summer Bank Holiday, Easter and Chinese New Year. 
 
Social Media 
 
Now that you've planned all these fabulous events and promotions you need to tell your customers (and potential customers) about them. By far the easiest, cheapest and most effective way to do this is through social media such as Facebook and Twitter. Everyone, absolutely everyone, has at least one of these accounts. If you can get people linked up with you through social media you can tell them everything you've got going on, without having to pay for it. Not only that but your clientele will feel more involved and you'll be able to ask them to help you out with ideas. Share behind the scenes snaps, unique offers, reminders of events, or even just content your audience will appreciate. An engaged audience is always a more loyal audience. 
 
Search Engine Optimisation 
 
Today's consumers would much rather "just Google it" than speak to a publican direct, so making sure you have a website that ranks highly on search engine results is an absolute must. The internet is now so accessible and easy to use that you can get a beautiful website set up in a matter of hours, but getting it to the top of Google is another kettle of fish. This is where the experts can really help. Specialist pub guide websites can create webpages for your pub that always feature well in search engines, and since it's their specialty they'll get you a huge readership. Companies like this have 2 separate audiences. The first is publicans wanting to advertise their pub. The second is consumers, or 'pub-goers' looking to find details of a pub. Therefore, it's in their interest to make sure the webpage they create for you is a success. 
 
About Internet Pub Guides 
 
Internet pub guides advertise details of thousands of pubs, bars, inns & hotels in the UK. Internet pub guides are well known in the pub industry for delivering customers and new business. 50% of viewers go directly to internet pub guides, whilst the other half go through the likes of Google search engine. Web pages included are featured very well by search engines. 
 
Since pages created in the guide are used by customers looking for a pub to visit, a good pub guide will allow users to search by geographical location using maps – within these maps users can filter on any preferable facilities, such as real ales being served, children's play area, or whether the pub shows sports. 
 
So what can an internet pub guide do for your pub? Well, in addition to advertising everything you would expect to be on a pub website, they can also redirect viewers to your social media accounts. Perhaps the most important factors however are that these pages are very affordable, and the in-house team will do everything for you. Updating your webpage takes no time at all as you don't have to do any of the work, the team do it all for you! 
 
So there you have it – 3 cheap, quick & easy tools to help bring customers through your doors. Now all you have to do is keep them there!